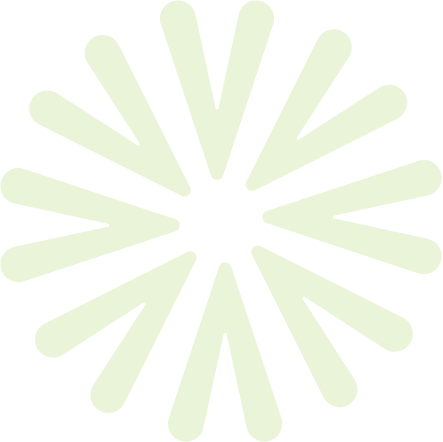 CONTINUUM OF CARE
At ASPIRE, services depend on individual needs and are delivered along a continuum of care, with tapering participation as clients begin to take responsibility for their recovery.
Get Help Now
Partial Hospitalization Program (PHP)
5 days a week, 5 hours a day
ASPIRE's PHP program is designed for adolescents aged 13-18 who do not require the intensity of a hospital setting but are struggling with substance use and related emotional issues that need to be addressed more intensely than what can be provided in a traditional outpatient setting. Participants attend the Day Program 5 days a week, for 5 hours each day. The program consists of attending treatment and school at our facility then returning home in the evening. The Day Program provides structured support and treatment for adolescents struggling with substance use and/or related mental health conditions.
The academic component of the Adolescent Day Program is 2 hours a day and includes a N.J. State Certified teacher that is experienced with special needs students. We offer tutors in major subjects to ensure that your loved one is getting individualized attention to substantiate that they do not fall behind in their studies.
Our goal is to improve not only their grades but their relationship to school.
The classroom becomes a space in which learning and emotional growth happen simultaneously. Many students suffer from ADHD and at ASPIRE we understand. Our educational department is aware that these students are in need of coping skills to help them address their academics without feeling overwhelmed. Our Lead Teacher will communicate regularly with school districts regarding assignment and grades, while communicating with parents weekly to address progress.
The PHP program applies solution focused, evidence-based therapeutic practices along with experiential therapies to foster positive and lasting change. The typical length of stay is 8 weeks and transportation is provided to and from the facility in most cases.
N.J. State Certified Teachers; experienced with special needs and learning disabilities.

Individual tutors

Licensed and Certified substance abuse counselors

Mental Health Professionals on staff, specializing in adolescent diagnosis and treatment

Monitored random drug screening
Monitored random drug screening

Minimum stay is 6-8 weeks

Most insurances accepted including Medicaid.

Transportation is provided in most cases.
Intensive Outpatient Program (IOP)
3 days a week, 3 hours a day
The Intensive Outpatient Program is designed to give structure and support to adolescents that continue to live at home and go to school. The intensive outpatient approach is an effective alternative to residential or partial hospitalization programs and may be appropriate for teenagers who need more structure than a typical outpatient program can provide.
This program provides a variety of group therapies, individual counseling and family therapy.
The intensive outpatient program meets 3 days a week, 3 hours a day.
2 day a week, 90 minutes a day
The goal of the Outpatient Program can be a step down from the IOP level of care or the initial recommended level of care. The Outpatient Program is appropriate for adolescents that are in the early stages of substance use but have not yet suffered a multitude of negative consequences from their use. This program offers substance abuse education and prevention while supporting complete abstinence from all substances. Teens gain an awareness of the harmful consequences of continued use while developing healthy coping, communication, and refusal skills.
The Outpatient Program meets 2 day a week, 90 minutes a day. Therapies include group, individual, and family sessions.
1 to 2x's weekly for 1 hour
The goal of Early Intervention is to help Adolescents who show some evidence of chemical use. Early Intervention is critical to help prevent a substance use disorder from developing over time. This group will focus on risk factors for dependency, education into the disease concept of addiction and the concept of progression and denial.
The Early Intervention group meets 1 to 2x's weekly for 1 hour.
Once you have built a solid foundation for your recovery and are ready to leave ASPIRE, we support our client's in maintaining their recovery. Thoughtful planning begins early in a client's stay and is a collaboration between the client and family. We will coordinate your care with all individuals involved in your treatment process to ensure a smooth transition and establish a supportive network to maintain your recovery.
1 day per week for 90 minutes
The Goal of the Family Program is to help educate family members about the disease of chemical dependency and codependency, and the self-help groups available for their support. Families participate in educational lectures and discussion groups to address issues of codependency, enabling, while gaining communication skills to help foster the treatment process and strengthen their loved one's recovery.
Multi-Family Group meets 1 day per week for 90 minutes and is an integral part of our program.
Multidisciplinary team of experienced and compassionate professionals
Mental health professionals specializing in adolescent treatment and diagnosis
Continuum of care offering detailed discharge planning
Random drug screening to help support abstinence